Video: 3 Key Online Marketing Insights for 2019
This blog post features the following new video with my three key online marketing insights for 2019. For your reading convenience, scroll down, there is an edited transcript below the video.
Edited Video Transcript
As an online marketing strategist, I am committed to helping clients build authentic relationships that expand their influence and increase their sales.
I'm making this video to offer you three key insights that come from my experience as an online marketer that I think are particularly relevant for this new year, 2019:
The first is that 'Instagram is the New Facebook"
The second is that "A Boost is Not Facebook Advertising'
The third is that 'funnels are the new websites'.
And if some of those terms are not familiar to you, stay tuned because I'm going to explain each one of them. Let's do this.
Instagram is the New Facebook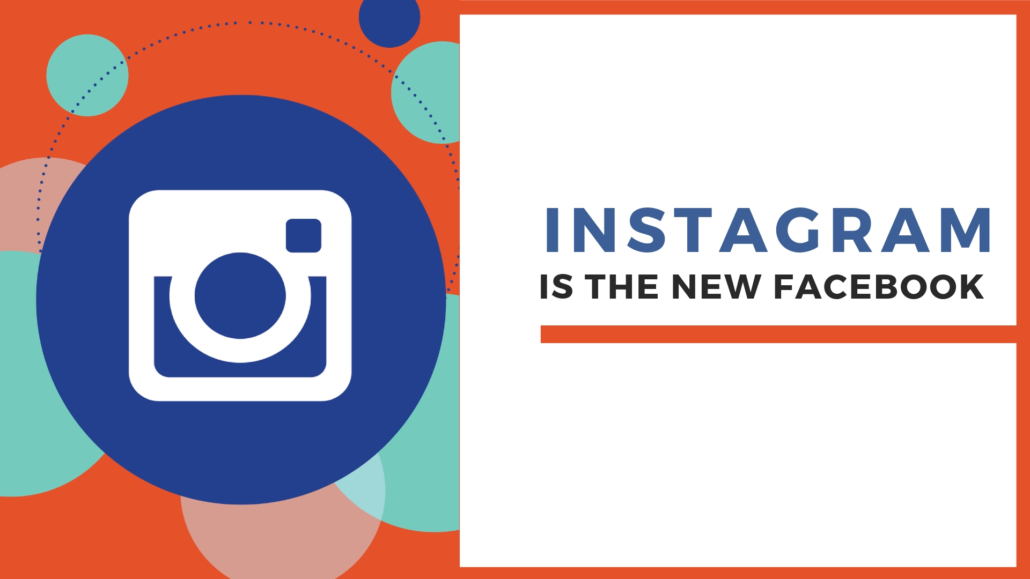 I say that Instagram is the new Facebook because we're seeing engagement on Instagram that we're no longer seeing on Facebook. Facebook is still the "monster" in the social media space; but in Instagram we're seeing engagement, connections between people around like-interests that we're no longer seeing on Facebook.
For example, I have a client that has thousands of followers on Facebook; but we've just started their Instagram account, and they're only in the hundreds of followers there. However, the same post on Facebook and on Instagram is getting more engagement on Instagram. Instagram is that much more alive.
In addition, not only is it a visual medium, but the hashtags enable you to connect with real like-minded people who are interested in what it is that you're posting about.
So ,for example, I put an inspirational quote up today on my Instagram feed. I hash-tagged #inspirationalquote, and Instagram showed me that there's tens of millions of people who are interested in inspirational quotes. Likewise, when I do posts like this ones that I'll do related to this video, and I hashtag #onlinemarketing, I will get other online marketing people or other people who are interested in online marketing to check out that post.
Bottom line, it's working. It's real engagement at an authentic level that we're not seeing on Facebook anymore because that platform has become so busy and so noisy.
A Boost is Not Facebook Advertising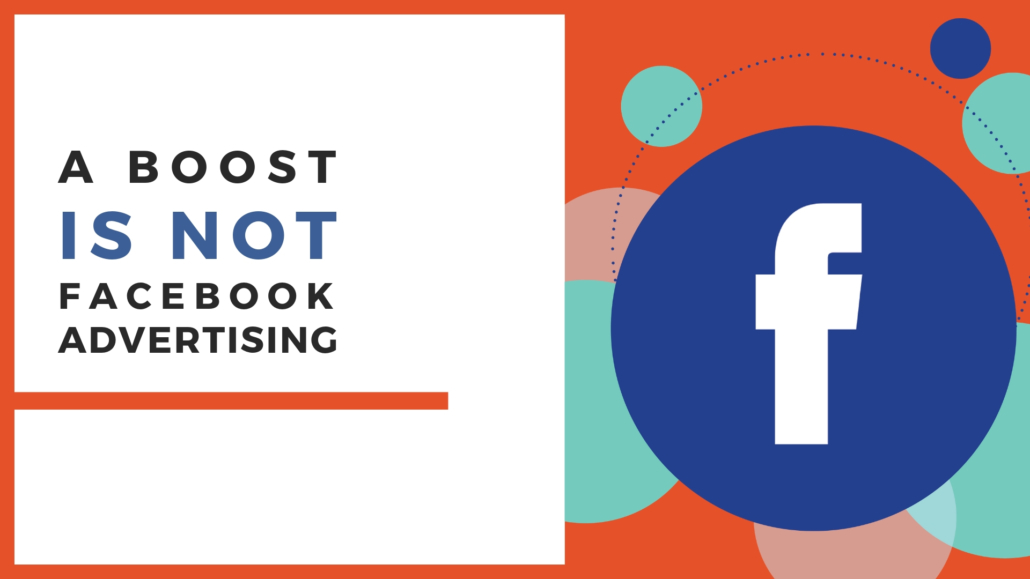 Speaking of Facebook, a boost is not Facebook advertising. And for those of you who don't know what a boost is, that's like the very simple form of Facebook advertising that Facebook offers. Now, a boost, technically, is Facebook advertising, but potato chips are also technically food. But, as all of you know, food is so much more rich and robust that just potato chips. Some people call it a culinary art. And there's desserts and fruits and vegetables and salads. Food is a much bigger subject, and Facebook advertising is also a much bigger subject than just a boost.
You can do far more sophisticated things with targeting. You can reach people who have visited your website by using the pixel.
Even more importantly, you can communicate so much better by creating an ad rather than just boosting a post. So, Facebook advertising, like food, is a huge subject with lots of nuance and variety and sophistication.
So a boost, technically it's Facebook advertising, but it's not really Facebook advertising because when you do it using the Facebook Ad Manager, you can do so much more and be so much more effective.
Funnels are the New Websites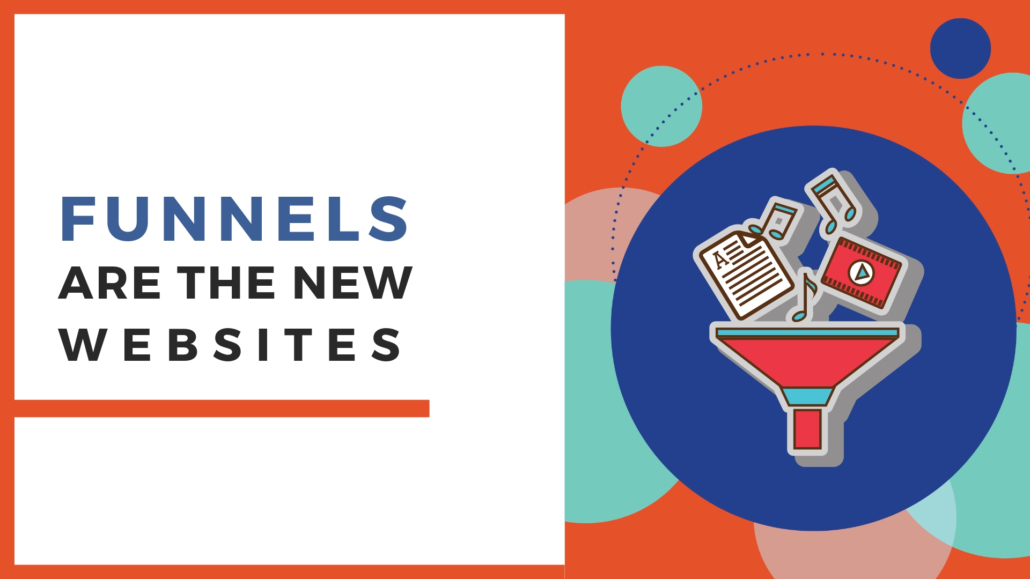 My third insight about online marketing for 2019, is that funnels are the new websites.
If you don't know what a funnel is, it's really a device to build engagement, to go from people that don't know who you are and have never been exposed to you or who are "meeting" you for the first time, to move them via a "value chain" so that you get more and more of a relationship built by delivering value over time. For example, you might do this through webinars, through an email course, through email followup, etc. So with a funnel, there are sequences and strategies that build relationships over time.
Websites don't really build relationships. At best, they are brochures. Once somebody comes to the website, what happens next? And how do you create engagement? And then once you get that email address, or get that follower, how do you get them to continue to receive value from you so that you can build the relationship over time and make an authentic connection?
So a funnel is a real strategy, and just like real relationships, it requires multiple touches. 'Touches' is a marketing term, but really what it means is that you continue to interact, that you continue to offer real value. And that's the kind of stuff that builds real relationships.
In Conclusion
So, think about it:
Instagram is really worth doing. It's the new Facebook.
Facebook advertising is much more than boosting, and
Building a funnel and doing an online strategy that really creates authentic engagement, that'll make your online marketing much more effective, and more importantly, much more meaningful.
Bottom line, we are in this, not to create more "noise," not to just sort of be a hustler who is trying to sell something; but really, we are doing online marketing to do business in a meaningful way where we contribute value. We seek to offer content and other forms of marketing that are both valuable for the longterm success of our businesses, of our lives, and ultimately, of the planet.
Get Yours: Free PDF, 6 Recommended Digital Marketing Apps
This PDF has Jon Leland's recommendations for his six favorite digital marketing apps in one easy-to-read, one-page reference doc. Get yours now.
To watch the video webinar where Jon Leland explains these recommendations, click here.
https://www.combridges.com/wp-content/uploads/2019/01/3-insights-blog-cover.png
300
640
JonLeland
https://www.combridges.com/wp-content/uploads/2017/06/ComBridges-Logo-300x60-300x60.jpg
JonLeland
2019-01-25 19:34:05
2019-02-22 20:49:23
Video: 3 Key Online Marketing Insights for 2019