ComBridges' Connections: Linky Goodness, Insights & Free Stuff 8.18.10
A recap of recent resources and references  posted recently via my Twitter feed and our ComBridges Facebook page are below; but first, a small bit of shameless self-promotion albeit something FREE that I think you may well find to be valuable: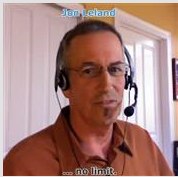 Watch, Listen & Learn: Free Webinar on Internet Marketing
Read It's a Wonderful Web; ComBridges July e-newsletter

Marketing Lesson From the Grateful Dead: Loosen Up Your Brand
As they say, this is "what I'm talkin' 'bout!" If you don't know David Meerman Scott, you should. He's a true thought leader & best selling author re viral marketing and creating "world wide raves." This is an excerpt from his new book which comes out August 1st. Cool, eh? And valuable, right?
More On The Power of "Empowering" Your Viewers via Social Marketing
My VIDEO commentary from last week on TheTVNews.tv. Subject: those who are authentic with their internet marketing vs the fakers.
Social Media's Critical Path: Relevance to Resonance to Significance – The Conversation – Harvard Business Review
Neat Harvard BizReview piece on social media's 'critical path' by @briansolis http://ht.ly/2e5N1 I like. Thx 2 @johnbattelle 4 link
Viral Video Marketing with Dilbert
"only the truth is funny"
Video is Becoming a Must Have for Online Retailers
I'm getting ready to make a video about the critical importance of online video. Meanwhile… Yes, it's pretty much a MUST HAVE now for any website looking to do real business online. Really. No kidding. Check out the stats in this article if you don't believe me. And, did I mention that ComBridges has amazingly affordable video packages.
Have a Big Idea, Break it in Half | Jason Fried
Best business advise I've heard in a while from Jason Fried of 37signals
Beet.TV: Giant Convenience Store Chain Gone Viral: 7-Eleven Web Series Has 2 Million Views
Illuminating VIDEO story by @DaisyWhitney Big Brand Viral Video Marketing: 7-Eleven Web Series Has 2 Million Views
https://www.combridges.com/wp-content/uploads/2017/06/ComBridges-Logo-300x60-300x60.jpg
0
0
JonLeland
https://www.combridges.com/wp-content/uploads/2017/06/ComBridges-Logo-300x60-300x60.jpg
JonLeland
2010-08-18 11:35:18
2010-08-18 11:35:18
ComBridges' Connections: Linky Goodness, Insights & Free Stuff 8.18.10