Why You Can't Ignore Google+ for Local SEO and Social Media Marketing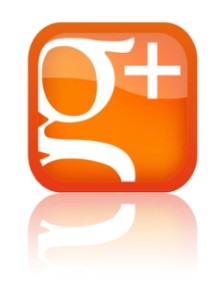 Google+ now claims more than 300 million active users every month, boasting more than 58 percent growth over the past few months, according to USA Today. Although Google+ has a long way to go to match Facebook's 1.19 billion monthly users, its rapid adoption rate and sprawling community makes it clear that Google+ is not merely another social network nipping at the heels of Facebook and Twitter. Google's social centerpiece has become a powerful social tool for marketers and businesses looking to increase their brand values and expand their visibility.
Personally, I find Google+ to be less noisy with a higher quality of professional level engagement and features like Google Hangouts On-Air and its photo sharing features that make it more attractive than other social networks.
But, even more importantly, the Google+ social network has several features that deliver significant SEO value beyond what other competing networks can provide:
Google+ Authorship Creates Social Authority
Google authorship is a search ranking concept that aims to stratify content and web pages according to the credibility and authority of their authors. With Google Authorship, content creators use small bits of code to attach a page to its author. But in order to do this, you need to have a Google+ account.
For this reason, a Google+ account can bolster your credibility online—not just within the Google+ network, but in search rankings as well. Thanks to Google Authorship, as your credibility grows, as measured by your clicks, followers and other variables, content can become more prominent online by having your name attached to it.
The 'Like' Button That Boosts SEO
Facebook has its "Like" button, Twitter has favorites, Pinterest has re-pins. But none of these directly affects the SEO of your content. This is where Google's +1 feature is so valuable. The +1 button can be easily integrated into any web page or piece of content, and Google's search algorithm uses it to assess the quality and popularity of content. Each time you receive a +1 from another Google+ user, your SEO ranking improves. As a result, users are rewarded for creating content that is valuable to their followers and the benefits go beyond what any other social network can provide. We call this earning authority the old fashioned way, and Google agrees. Because it's fueled by authentic value, this kind of quality content that people want to share is the only sustainable social media marketing strategy.
Generate Feedback Through Community
For all its value in affecting SEO rankings, Google+ is still an effective platform for engaging consumers and generating feedback to improve your overall product positioning and awareness. For example, you can set up Google+ Communities to create spaces where you and your customers meet and exchange ideas, information and other comments. Similarly, you can join communities on the network and make new connections with other professionals, gathering new ideas and possibly some valuable business connections. This opportunity is somewhat analogous to LinkedIn Groups, but the added SEO benefits and a more rapid growth rate would seem to give Google Communities an edge.
This kind of community-based engagement can take more traditional text-based forms, or in multi-platform media. Google+ facilitates video-based engagement, which is where it differs from most other major social networks. Of course, this increases the demands placed on your Internet connection. Managing your social media efforts requires a fast Internet connection, and it's particularly important with Google+, where media-rich content is widely used. If you plan on streaming video to run Google+ Hangouts, you'll need a fast connection to make sure your video doesn't skip.
Google Product Integration
As most people know by now, Google offers a wide array of products and services for businesses and consumers (from Gmail, AdWords and YouTube to Google Docs, Google Maps, Google Local and more). Most of these are available for free. What they do require, in many cases, is a Google+ account—at least to access all of the features of these products. The good news is, Google does not require a Gmail address. Your Google+ information can follow you wherever you go (including via Authorship as discussed above), simplifying processes and helping various Google products deliver better services.
With Google Maps, for example, your Google+ profile can establish your default location, recall your search history and display saved map routes. In a similar way, your Google+ account can and should also be integrated with your YouTube channel (you have one, right?) YouTube integration and connectivity is yet another benefit of Google+ participation; and one that can be expected to expand over time. 
Likewise, every local business (businesses with an actual physical location), in my opinion, MUST have a Google Local listing. Not to do so is leaving money and web traffic "on the table." 😉
[hr style="1,2,3,4″ margin="40px 0px 40px 0px"]
FYI, ComBridges is currently adding capabilities to enhance local SEO listings and social media integration across 50+ local web directories including Yelp. Please use the form below if you would like more information:
Error: Contact form not found.
Also, thanks to Sidney Peters for his writing assistance in crafting this post. Sid is a UK transplant who develops apps for social networking sites. He is also training for a marathon.
https://www.combridges.com/wp-content/uploads/2009/02/dart-target.jpg
258
465
JonLeland
https://www.combridges.com/wp-content/uploads/2017/06/ComBridges-Logo-300x60-300x60.jpg
JonLeland
2014-01-09 11:42:14
2014-01-09 11:42:14
Why You Can't Ignore Google+ for Local SEO and Social Media Marketing