"The Challenge of Authenticity: You Can't Let It Wait" — An Urgent, Live Interactive Conversation
The basic difference between an ordinary man and a warrior is that a warrior takes everything as a challenge while an ordinary man takes everything either as a blessing or a curse.  — Carlos Castaneda
We all know that every moment is precious, yet we seem to need wake up calls. My old friend, Robert Rabbin's wake up call is a stage 4 cancer diagnosis. But he's not taking it as a "curse." He is turning up the volume on his life's work which is all about authenticity.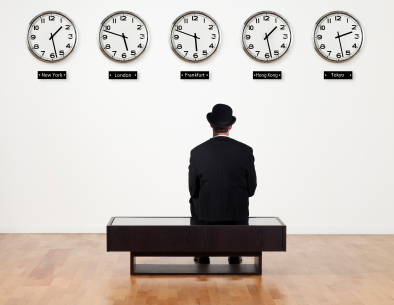 Last year, when Robert and I had an online conversation (via my educational site NewMarU.com) about how crucial authenticity is to Internet marketing, it changed the course of my work and I edited a ten-minute video of the essence of that conversation.
This year, the urgency I am feeling from Robert is several "octaves" higher. I think this is a conversation you will not want to miss. It may change your work and your life, unless of course you are already fully satisfied that you are doing everything you can to live the life you are meant to live. Personally, I don't know too many people like that.
So, if you are looking for inspiration to live your life more fully, you are Invited to… 
The Challenge of Authenticity: You Can't Let It Wait
Thursday, February 23rd, 2012 — 4:00pm – 4:30pm US Pacific Time 
Join me and my friend Robert Rabbin, author of The 5 Principles of Authentic Living: How to Live an Authentic Life in 10 Words as we talk about how even life's most difficult challenges can be used as opportunities to live a more meaningful life. If Robert can do this with his stage 4 cancer diagnosis, what challenges do you have that can't be transformed into enlivening opportunities?
I am uplifted by Robert's commitment to respond to his challenge by deepening his commitment to his life's work. He has turned it into not just an opportunity, but an extraordinary one. His insights are transformational. Please don't miss this very special event. Be part of our conversation. It is completely free, live, and will be interactive via the embedded chat. It will be available online via video or streaming audio, or by telephone. Once you sign-in online, there will also be long distance phone lines (local charges may apply) and these will be available for Australia, New Zealand and the UK, as well as for the US.
Online, there will be live video of both Robert and I during the event. If you register, a recording will also be available (tech gods willing); but it will probably not include video of our lovely faces. 😉
—
Addendum: In case you missed it…
Robert and Jon talked about how even life's most difficult challenges can be used as opportunities to live a more meaningful life. This is an authentic conversation that will inspire you to live your life to the fullest. If you missed the live event or just want to be inspired all over again, here's the recording:
https://www.combridges.com/wp-content/uploads/2017/06/ComBridges-Logo-300x60-300x60.jpg
0
0
JonLeland
https://www.combridges.com/wp-content/uploads/2017/06/ComBridges-Logo-300x60-300x60.jpg
JonLeland
2012-02-13 13:20:33
2012-02-13 13:20:33
"The Challenge of Authenticity: You Can't Let It Wait" — An Urgent, Live Interactive Conversation