Facebook marketing may well be the next "big thing" for marketers. Sure, mobile is huge, and Google still dominates search and pay-per-click advertising. But Facebook has more registered users than anyone, currently in the range of 600 million. And, more importantly, most of these registered Facebook users provide valuable details in their personal profiles— this is very accessible and relevant information (like "job title" for example) that savvy marketers can use to make their marketing particularly well-targeted.
Thus, (in what we hope will become a weekly style of blog post) this week in "Lucious Links" we offer three FREE resources that we found useful in improving our understanding of effective marketing via Facebook, as well as some "bonus" links below: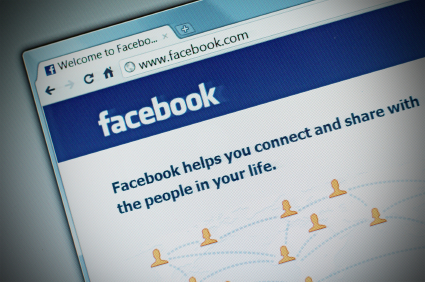 New From Hubspot: "The Facebook Marketing Update – Spring 2011"
If you are interested in do-it-yourself Facebook marketing, this is an excellent, up-to-date primer (it's free, but registration is required.)
The 8 Success Criteria For Facebook Page Marketing
This is a solid strategic primer on Facebook Page Marketing; and it's a free download without registration.
Facebook Publishes Guide to Social Marketing Best Practices
You could do a lot worse than this overview straight from the Facebook "horse's mouth." Solid, free advice. You can't go wrong with the five core principles featured in this well-produced, 14-page PDF (direct download link above).
If you don't believe that Facebook is important for marketing, how about these numbers showing dramatic increases in website traffic just from adding Facebook "Like" buttons?
And in other news…
Comcast Threatened To Pull Nonprofit Funding Over Tweet
This is a classic demonstration of what NOT to do via a real bonehead corporate move that backfired big time thanks to the Twitterverse and social media. Marketing Pilgrim covered it well.
Speaking of Comcast, I did a video commentary / review recently on TheTVNews.tv of the Comcast Xfinity iPad app as well as the HBO Go iPad app with what I viewed as an inevitable comparison to what I consider the state-of-the-art, the Netflix iPad app.
Enjoy and please comment. Do you like this kind of link aggregation? Did you find this post useful? Thanks!
https://www.combridges.com/wp-content/uploads/2017/06/ComBridges-Logo-300x60-300x60.jpg
0
0
JonLeland
https://www.combridges.com/wp-content/uploads/2017/06/ComBridges-Logo-300x60-300x60.jpg
JonLeland
2011-05-27 13:40:39
2011-05-27 13:40:39
Luscious Links: Free Resources for Effective Facebook Marketing