I thoroughly enjoy mining the Web for useful articles that I hope provide you with insights that can help you build your business success. The most immediate way for me to refer you to these articles is my Twitter account and our ComBridges Facebook page. Please "Follow" and/or "Like" respectively if you'd like more of this kind of stuff more quickly. These "Luscious Links" blog posts are another way for me to share these tips and insights with you. If you are so moved, please let me know which you find the most useful and share some of your favorites in the comments.
6 Steps to Uploading Pro Quality Videos to the Web
As a long time video pro, I get lots of how-to questions about best practices for producing video clips for marketing. This post has a concise list of key must-do steps. A well done post.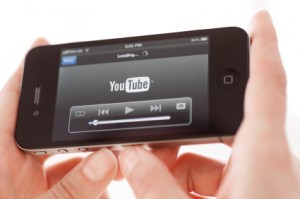 At YouTube Boot Camp, Future Stars Polish Their Acts
And, yes, there is a business "there" there. As this NYTimes article illuminates, even YouTube itself is offering bootcamps to help small businesses succeed.
For Some, Blogs Also Pay the Bills
A passion and sustainable focus are key components of a successful online business. OK, they are a critical component of ANY business. Without a significant time commitment and determination—let's tell the truth—you are doomed. This is another insightful NYTimes article that includes some modest (and some not so modest) success stories.
Five minutes with Steven Pressfield, author of 'The War of Art', 'Do The Work' and 'Gates of Fire'
And, speaking of a sustainable commitment, Steven Pressfield is one of my absolutely favorite authors because of the clarity of his inspiration. His latest book, "Do the Work" is a must read, in my opinion. Amazon affiliate link is below. Enjoy!
https://www.combridges.com/wp-content/uploads/2017/06/ComBridges-Logo-300x60-300x60.jpg
0
0
JonLeland
https://www.combridges.com/wp-content/uploads/2017/06/ComBridges-Logo-300x60-300x60.jpg
JonLeland
2011-06-20 11:29:07
2011-06-20 11:29:07
Luscious Links: Online Video & Blogging Tips for Small Business Success