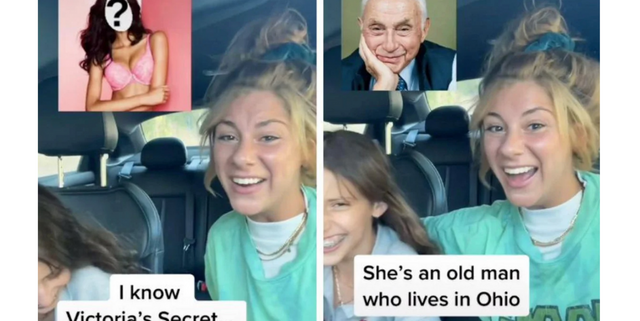 How Did Courageous, Body Positivity TikTok Song Go Viral & Become a Hit?
Video Mojo doesn't happen by accident. It combines creative chutzpah, human connection, and perseverance.
That's what gets me excited about singer-songwriter & TikTok star Jax's latest breakout hit, "Victoria's Secret." The human connection component is magnificently present in the song's powerful body positivity message, and it has clearly struck a chord with women in particular.
As a response to some real world body shaming, Jax first presented this song to her young friend Chelsea, TikTok-style, in the front seat of her car:
More Like a Movement Than a Song​
Beyond its "traditional" success—including the song's massive view counts measured in the 10's of millions and the fact that it's climbing the Billboard charts—what makes "Victoria's Secret" more like a movement than a song is the 21,000 individual TikTok creators who have produced their own videos with this song as the soundtrack. And, currently, this number is growing rapidly every day.
What Can We Learn From This Success Story?
​Beyond celebrating the positive impact of this clever and creative song, I'm writing to emphasize the lesson illustrated by the fact Jax's video mojo journey took a commitment that she has sustained for years. Like most "overnight" success stories, it took a long time.
The idea that a viral hit happens in a random flash, like winning the lottery, is misleading and bogus. If you're lucky, viral hits are a fringe benefit of committing to a creative process. As I learned from her February 2021 appearance on The Ellen DeGeneres Show, Jax first tried to get on that show when she was 11 years old! (She's now 26.)
What Does It Take to Be a Success on TikTok?
There's one section of that Ellen interview that tells us pretty much everything we need to know about TikTok and social media success. I've edited that excerpt for you and embedded it here:
You can watch the entire Ellen interview here. Remember this was a year and a half ago when Jax had her first viral hit on TikTok.
Here's what I think we all can learn from what Jax told Ellen:
​Jax writes every day. That's major. Jax posts often. Also important. AND, Jax went a full year with very low view counts!
That's a kind of perseverance that's rare. I know from personal experience. It can be daunting. But, if you're having fun, it's sustainable; and it's what it takes.
Dare to Suck & Enjoy the Journey
As the Zen saying goes, "The journey is the reward." It's crucial to enjoy the process otherwise, seriously, don't bother.
That's why I call it "Video Mojo." It takes a kind of courage. I also call that creative hutzpah (one of my favorite phrases). This also means, as I heard recently from The Brothers Koren, "dare to suck." And that triggers another commonly heard concept (that's easier to say than to do), "keep going."
And There's More!
From moving, mother-daughter co-productions like this one to Jax's own flash mob "music video," and many more, "Victoria's Secret" shows why I think TikTok is unique and different. Beyond its world-class algorithm, TikTok sparks remarkable creativity AND communities of human beings who actually care about each other. More are being created every day.
Yes, in order to benefit from consuming and/or creating on TikTok, you will need to weed out some superfluous nonsense. To me, the rewards, including hope, inspiration, and new creative connections, are well worth it.
---
Shameless Self Promotion:​
​
​Stuck trying to build a new website? Here's how to get powerful help.
Too many people struggle for too long trying to get a website done… alone. So, I've created a collaborative shortcut. Find out why "1-to-1 Get It Done" means what it says. Don't stay stuck. Get moving. Contact me now for a free 15-minute consultation to learn more and see if you are a good fit.
Got Strategy?
If you are marketing a business, you might want to know that I offer my marketing strategist expertise in a bite-sized, affordable audit package that will help you make your website, social media, and email outreach more effective. Click here for the details.
https://www.combridges.com/wp-content/uploads/2022/08/Untitled-design-1.png
360
640
JonLeland
https://www.combridges.com/wp-content/uploads/2017/06/ComBridges-Logo-300x60-300x60.jpg
JonLeland
2022-08-05 18:28:10
2022-08-05 19:11:21
How Did Courageous, Body Positivity TikTok Song Go Viral & Become a Hit?