3 "Guiding Light" Principles for Better Digital Engagement in 2020
I'm guessing that you want to work smarter, not harder. That's why I ask: What does it take to put a solid foundation under your content marketing?
If you're someone who hates manipulative selling in marketing as much as I do, then I'll also ask: Can online marketing really be done with authenticity and humanity?
And, because I know we all want real results, you might want to know: What's the biggest "low hanging fruit" or missed opportunity in online marketing?
These key questions are answered in this 4-minute video blog post/podcast. It offers three fundamental "guiding light" principles that will ensure that your social media, video and other forms of content marketing make real human connections, the kinds of connections that lead to authentic and sustainable business relationships.
About Video Mojo
​Video Mojo is an (almost) weekly video blog (vlog) and podcast hosted by award-winning media innovator, Jon Leland (that's me!). Video Mojo combines timeless marketing principles with a playful exploration of the "bleeding edge" of video & marketing communications tips, tools and techniques.
Resource Link, recommended content mentioned in this episode:​
The book, "How to Do Nothing: Resisting the Attention Economy" by Jenny Odell
​http://www.jennyodell.com/writing.html​​
The Video Launch Pad​
If you're interested in getting going with video for social media and podcasting, I've crafted an exclusive offer that's fun as well as a real breakthrough opportunity for the right people. This page offers a short video introduction. Click here to find out more.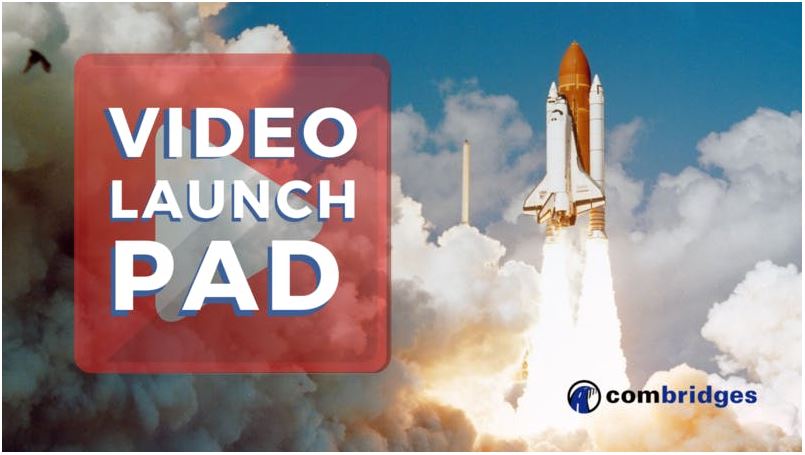 I'd love to hear what works for you and what you find useful. If you've got questions, feedback or suggestions, please comment below, or let's connect (and leave us a review on Apple Podcasts or wherever):
* YouTube Channel (subscribe): https://www.youtube.com/jonleland​
* Podcast Home (subscribe): https://anchor.fm/video-mojo​
* Apple Podcast (subscribe): https://podcasts.apple.com/us/podcast/video-mojo-jon-leland-tips-strategies-for-better-world/id1489867374?uo=4
* Spotify Podcast (subscribe): https://open.spotify.com/show/1ORM2qja8iMWM9ykwvhaXk​
* Blog: https://www.combridges.com/blog​
* Instagram: https://www.instagram.com/combridges.marketing​
* Twitter: https://twitter.com/joncombridges​
* Facebook: https://www.facebook.com/combridges.fb​
* LinkedIn: https://www.linkedin.com/in/jonleland​
VIDEO TRANSCRIPT:
3 "Guiding Light" Principles for Better Digital Engagement in 2020
Hi there and Welcome to Video Mojo. My name is Jon Leland and I'm a media innovator with about five decades of experience.
Video Mojo is my weekly video blog and podcast where we combine timeless marketing principles with state of the art, we could say bleeding edge, video and marketing communications tools, tips, and techniques.
Today we're going to talk about three guiding principles, fundamental important marketing trends that will help you develop better digital engagement in 2020.
1 – Learn Video as a Language
The first guiding light principle is Learn Video as a Language. Video is so much more than most people think of it. You know they think, we're gonna do one explainer video or one corporate introduction video and it's a one-and-done philosophy. Video has become really a language, a visual language, that can involve day to day things like emails and explaining a particular how-to to a client all the way through ongoing social media video blogs like these. So use video more and the thing about video is that it's a practice. It's not a one-and-done thing. It's something that you develop and learn to speak and learn to play with and you can only do that through experimentation. So that's what I'm inviting you to do is to learn video, use video, play with video, experiment with video, and I guarantee you that will give you better engagement online in the year to come.
2 – Double Down on Being Human
The second guiding light principle that I'd like to share with you today is Double Down on Being Human. I'm reading a wonderful book called How to Do Nothing Resisting the Attention Economy by Jenny Odell. It really is a wonderful read. I was inspired right from the get-go in her introduction when she quotes Jaron Lanier saying "double down on being human". That's a commitment that I'm making and I'm doing it for a number of reasons. Mostly because it feels better and it feels right. But the other thing is that that's how we develop a real connection, Its authenticity and being yourself that helps you create, not just a real connection with people but a sustainable connection.
3 – Business is about Relationships: Nurture the Ones You Have
And that leads to the third principle, businesses are about relationships. I want to debunk the big buzz in marketing of "lead capture". That's not how you create a relationship, by "capturing". A relationship really takes multiple touches and more of an ongoing process. Where I think there's the biggest missed opportunity that I see over and over again is not nurturing the leads that you already have. It's not about "lead capture", it's about lead nurturing! Most of us have relationships already that we are not taking advantage of. Who are the people, for example, who actually open and click on links that you send out in your emails? Those are people that are already engaged. Are you nurturing those leads and developing them?
So I hope that's helpful. I would love to hear more from you. I love your feedback and I love the comments and I love hearing what works for you and what doesn't. Of course, it helps us if you would like to comment and subscribe and all those things whether it's YouTube or on Apple podcast Spotify or what-have-you. I'm really really honored by your kind attention – thanks so much for watching and we'll see you next week!

Get Yours: Free PDF, 6 Recommended Digital Marketing Apps
This PDF has Jon Leland's recommendations for his six favorite digital marketing apps in one easy-to-read, one-page reference doc. Get yours now.
To watch the video webinar where Jon Leland explains these recommendations, click here.
https://www.combridges.com/wp-content/uploads/2020/01/624182_VideoThumbnailForVlog19_640x300_011320.png
300
640
JonLeland
https://www.combridges.com/wp-content/uploads/2017/06/ComBridges-Logo-300x60-300x60.jpg
JonLeland
2020-01-16 23:05:00
2021-12-18 23:54:43
3 "Guiding Light" Principles for Better Digital Engagement in 2020