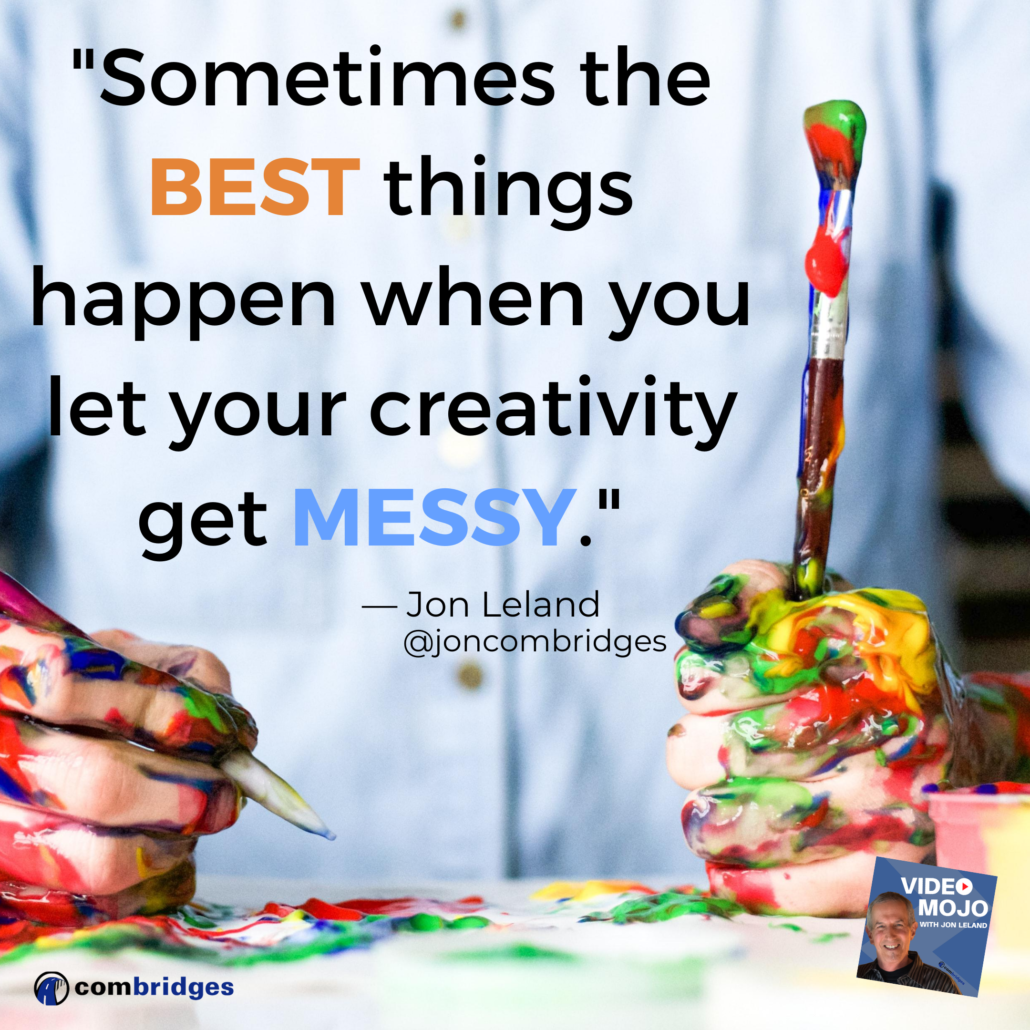 I like to think of creativity as play. There's always an element of experimentation, trial and error, messiness, risk taking, and ultimately, if you're lucky, celebration. We love it when it works, and there's also a satisfaction that comes from just being "in the arena," putting yourself out there. I feel blessed when I get to play creatively, in any way I can.
Outcomes are a whole other subject. "The Journey is (truly) the reward." It's only an adventure when you can't predict exactly what is going to happen. There's no "game" if you're guaranteed to win every time you play. Taking risks and being willing to fall on your face, more than once, is simply part of the process.
The last time I was in Hawaii, I bought a refrigerator magnet that says, "Small waves never made a skilled surfer." Simply put, wipeouts are part of the process of honing your creative skills. Every "mistake" is a stepping stone in the process of self-improvement.
So, please, go get messy. Don't be afraid of a few wipe outs. I can't wait to see what you will create. The best things are yet to come. And, they only happen when we are willing to get messy.
Thanks for reading,
https://www.combridges.com/wp-content/uploads/2020/07/Email-Messy-JL-quote.png
300
640
JonLeland
https://www.combridges.com/wp-content/uploads/2017/06/ComBridges-Logo-300x60-300x60.jpg
JonLeland
2020-08-04 18:29:24
2020-08-04 18:29:26
Can Creativity Really Happen Without Getting Messy? I Think Not.